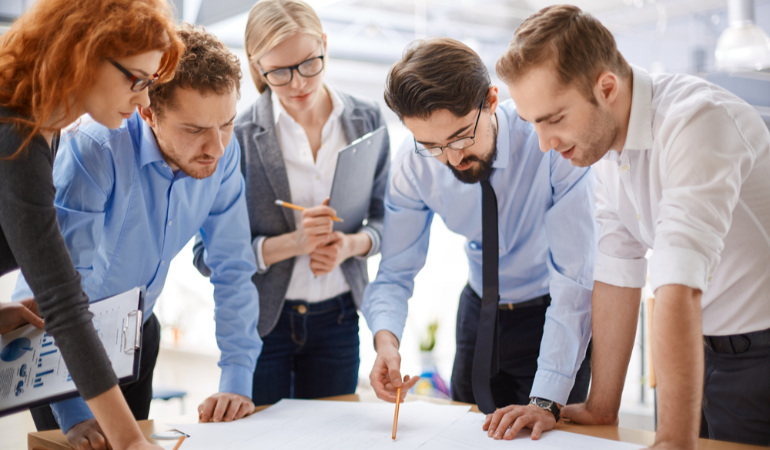 10 Quick Tips To Make Your Career in a Diploma of Community Sector Management
People who aim to be managers within a range of community sector organisations across Australia will need the CHC62015 Advanced Diploma of Community Sector Management.
At the moment, you may be employed independently in a position or reporting to executive management, in job types where you will provide advice and support to employees in this field. It may be that you currently work independently or report to someone in a higher position, and perform a variety of tasks to help individuals live fulfilling lives.
This course will provide you with a well-rounded basis for advancing in community sector management.
Here are ten (10) quick tips to make your career in Community Sector Management:
1. Hone strong communication skills such as a proficient ability to read, write, and speak English. As a community sector manager, having outstanding communication skills, can keep your team morale high and help settle disputes in time before they get out of control.
2. Develop your analytical skills. Analytical management skills are the ability to split problems into sections of relationships or interdependencies. This skill is a must if you want to be able to lead projects effectively and to be capable of predicting financial performance and designing strategies to achieve goals and objectives.
3. Your education is an investment. You should have obtained a Bachelor's Degree or higher. Earning a degree in one of the fields you have chosen prepares you for the responsibilities of upper management. It provides you with an understanding of the fundamentals.
4. Gain a solid background in your chosen field. You should have relevant knowledge and expertise in your chosen field.
5. Educate yourself about business and management principles. These can involve strategic planning, resource allocation, human resources modelling, leadership techniques, production methods, and coordination of people and resources.
6. Be sure to love what you do. You should enjoy working with, communicating with, and teaching people. Additionally, helping or providing service to others must feel natural for you. You like leading people and making many decisions. As a result,
You like starting up and carrying out projects with your team, leading the risk-taking and dealing with business.
7. You have inherent managerial skills. Being in a managerial role, you should have the experience and abilities to perform particular management activities or tasks. You should have a well-developed sense of efficient leadership and a problem-solving attitude. As a boss, you are likely to be responsible for managing the work of others and guiding the team towards a common objective.
8. Attitude is everything. Being hopeful, positive, trusting, growth-oriented, and transparent staves away insidious thoughts that lead a workplace to the negative. Highly effective leaders maintain a positive attitude. They realise that their attitude is infectious, and they avoid bringing negativity to the workplace.
9. Always seeking opportunities. You should be good at forecasting business dynamics and be able to predict what will happen next. You should keep up to date with what's in the news, what your rivals are doing, and what's going on in their business. You foresee key movements to be able to respond quickly and avoid being caught by surprise.
10. Complete an Advanced Diploma of Community Sector Management course. If you have reached this point, it is now the time to turn these quick tips into actionable goals. SITS College offers a CHC62015 Advanced Diploma of Community Sector Management that helps you upgrade your education and qualification in Community Sector Management.