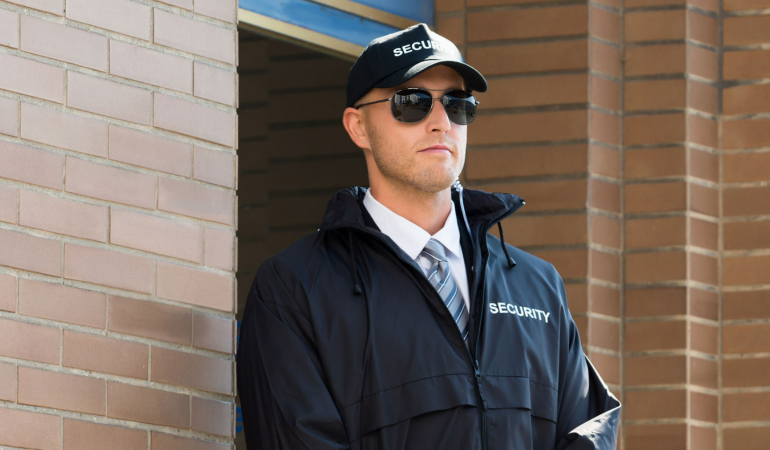 Enrol In The CPP20218 Certificate II In Security Operations And Complete Your Security Training With SITS College
Is working in the security industry your dream job? Are you keen on becoming a qualified security officer who wants to be responsible for maintaining safety and security? Do you have what it takes to be a security guard? Setting your foot in the security industry is a smart career choice.
In Australia, the security industry is booming. Scores of committed and skilled security guards are in demand in this sector and with the right qualification and formal training, you can access bountiful career opportunities.
According to the Australian Security Industry Association Limited (ASIAL), there has been widespread uptake of security services around the world, in both the private and government sectors. Did you know? The Australian security sector is a multi-billion-dollar industry; and to be a part of it, you must complete a security course, specifically the CPP20218 Certificate II in Security Operations. Many institutes across Australia deliver security training, however, SITS College is the leading training provider in the industry.
Enroll in the CPP20218 Certificate II in Security Operations with SITS College
To be a Security Officer in Australia, you must make sure you have the necessary skills and knowledge to qualify for the job.
SITS College's CPP20218 Certificate II in Security Operations is an entry-level course designed by industry professionals to provide credentials to fulfill the career path needs of a security officer. Our expert industry trainers provide you with nurturing support throughout your practical, and hands-on security training. The CPP20218 Certificate II in Security Operations is delivered at our Logan Central and Salisbury campuses in Queensland. Classes are delivered face-to-face with a student-centric approach and include presentations, practical demonstrations, scenario walk-throughs, and group discussions- such as role-plays and stimulation learning- to effectively teach and train you in the responsibilities of a security guard. Successful completion of this course enables students to obtain a security licence.
Students at SITS College also have access to a wide range of student support services and resources to ensure that their study experience is a positive one. Each student's assessments are regularly examined and evaluated by expert trainers providing support and guidance whenever required. Our extraordinary security faculty has the reputation of being amongst the best in the business and SITS College is celebrated as a great place to work that provides careers and not just jobs.
As a reputed vocational educational provider, SITS College takes pride in offering affordable, accredited vocational training and knowledge for the most in-demand profession in Australia. The practical orientation and detailed syllabi have led this institution to be one of the most preferred by students from all over the world. Here, you'll get a chance to get mentored by industry professionals, participate in interactive information sessions, gain valuable hands-on experience and obtain a nationally recognised qualification making you industry-ready, as soon as you graduate. That's just in a short span of 7 weeks. Isn't that incredible?
Studying for CPP20218 Certificate II in Security Operations means a chance to access quality practical placements and recruitment opportunities as well. We use our strong industry connections to collaborate with employers enabling our students to apply their learned skills learned into practice, in real-life situations. Build on the skill set that makes you a qualified and competent security professional like vigilance, rationality, communication skills, attention to detail, flexibility, adaptability, honesty, leadership skills, and so on.
What comes next?
Successful completion of your 14 units of competency for CPP20218 Certificate II in Security Operations may lead you to obtain a security license to start working as a Crowd Controller, Security Officer or Unarmed Guard. Get ready to find employment in diverse areas or locations like nightclubs, events, hotels, casinos, airports and seaports, educational institutions, sporting events, corporate offices, shopping malls, industrial sites, guarding, monitoring, cash-in-transit, and so on.
If you harbour ambitions to maneuver into a service industry like police or defence forces, security work will be regarded by your future employers. Wondering how to enrol at SITS College?
SITS College has its own following admission requirement or prerequisites that you must meet:
Be 18 years of age or older
Satisfactory numeracy and literacy skills (LLN Test)
Pre-training review
Conclusion
Security is indispensable in our everyday lives and in about every populated area. We need security more than ever to shield assets, people, and property. Are you ready to embark on a new and thrilling career adventure in the flourishing field of security? Transform your career with high-quality mentorship, student-trainer support, flexible learning, placement assistance, and a lot more at SITS College, that ultimately guarantees a stable career and a secure future. Enrol in the CPP20218 Certificate II in Security Operations. Start your security training today! Don't miss out on taking the first steps toward your new career in security.