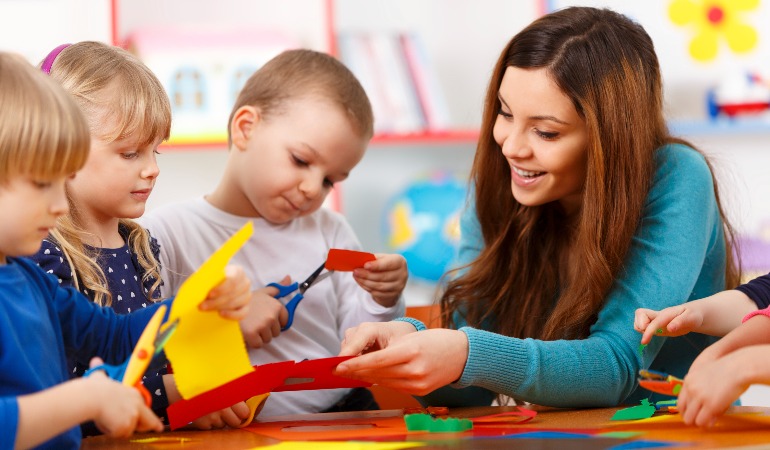 Get Your Certificate Iv Education Support Qualification From SITS College
Education has the power to transform lives. It develops in us a perspective of looking at life. Stepping into education support roles is a big commitment and for a basic understanding of a student's well-being and development further training is required to stay up-to-date with new teaching strategies and in-demand qualifications. Education assistants or Teacher aides provide personal care, behaviour management, and emotional and academic support to children. They collaboratively work with teachers to nurture and develop student learning creating a fun, engaging and effective learning hub that's inclusive for all students. They have a significant involvement in a classroom environment and play a noteworthy role in moulding a child's educational experience in their early schooling years.
Are you keen on assisting teachers and students in a classroom environment? Do you want to work in schools and other community education settings? Looking forward to a remarkable career in the dynamic and fast-growing field of education that requires a broad range of skills and allows you to positively impact young minds? If so, then you must get started now. One such nationally recognised education support course is offered by a trusted and renowned Registered Training Organisation (RTO) in Australia, SITS College. The CHC40221 Certificate IV in School-Based Education Support is a step closer towards moving on in your chosen career.
THE COURSE: CHC40221 Certificate IV in School-Based Education Support
The Certificate IV in Education Support is a vocational course designed and updated by our professional experts to provide you with the necessary skill set and knowledge to work collaboratively with teachers and students in school and community education settings all across Australia. Through our theoretical and practical sessions, assessments and quality training you'll learn how to provide an environment conducive to learning and methods in which you can let your students overcome challenges and enhance their potential in education. Experienced mentors at SITS College will help you master the necessary teaching strategies, behaviour management techniques, support strategies for students with disabilities and disorders, and ways to assist the teacher with operational and logistical tasks. Here, you'll also learn about planning, organising and delivering group-based learning.
The task of educating children and helping them develop into responsible adults is no small feat. SITS College offers student support, domain-specific knowledge, hands-on practical training, interactive sessions, placement assistance and much more in store for you. Quality training from our eminent faculty will help you build on your existing skills and attributes to attract employers and deliver optimum and impactful performance. Are you ready to enhance your resume with the competitive skills required to navigate one of Australia's largest and fastest-growing industries with SITS College?
CAREER OUTCOMES
The Certificate IV in Education Support from SITS College legitimises you to indulge in a full-time role as a Teacher's Aide, Education Assistant or Home Tutor closely related to working with children in a learning and developmental environment. By providing a broad range of support to students, teacher aides gain an unparalleled insight into what it's like to be a teacher and so may further upgrade their qualifications to become a teacher.
WORK PLACEMENT
As part of your Certificate IV in Education Support, you're required to perform the tasks of a teacher's aide during your vocational placement. You may work in registered and approved educational settings such as government or private schools, kindergartens, and special or community educational centres. At SITS College you get a chance to study with professional teachers and passionate researchers with strong industry connections. Our network connections with industry partners make our graduates the most employable in Australia. Feeling intrigued?
Skilled, committed and qualified education support workers are always in demand in Australia. By studying for a Certificate IV in Education Support with us you can flourish in your career, deepen your knowledge, gain skills and develop a network that will help you take the next step towards what you want to be. Work-based learning at SITS College provides you with a wealth of hands-on skills through which you can reflect on and improve your professional practice. Trust us when we say that committing to a career in education support from SITS College means you reap more than you sow.
"All kids need is a little help, a little hope, and someone who believes in them"- Magic Johnson.
Earn your Certificate IV in Education Support from SITS College to be that help, hope and believer in educating our future generations. Enquire and enrol today.