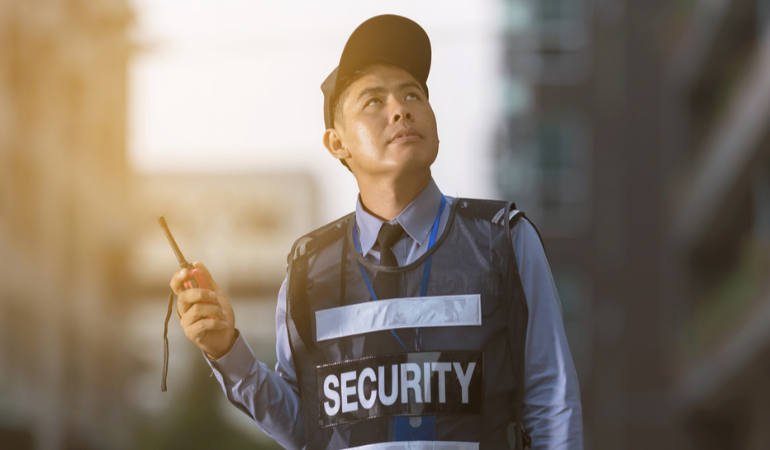 How can I become a Security Officer in Australia
Introduction
Australia's security industry is in constant demand for dedicated professionals who are committed to ensuring the safety and security of people and property. If you've ever considered a career in security, you've come to the right place. In this blog, we'll explore the exciting world of security officer roles in Australia and guide you through the steps on how to become one. Specifically, we'll take a closer look at the CPP20218 Certificate II in Security Operations offered by SITS College, which can kickstart your career in this dynamic field.
Chapter 1: The Job of a Security Officer
Before diving into the nitty-gritty of certification and training, let's take a moment to understand what it means to be a security officer. Security officers are the unsung heroes who safeguard our public spaces, private businesses, and events. They provide protection against theft, vandalism, and unauthorised entry while ensuring the safety of the people within those spaces. Security officers may work in a variety of settings, including shopping centres, corporate offices, construction sites, or as event security at concerts or sporting events.
Chapter 2: The CPP20218 Certificate II in Security Operations
Now, let's talk about the key to unlocking this career path: the CPP20218 Certificate II in Security Operations. Offered by SITS College, this course is your gateway to becoming a qualified security officer in Australia. This nationally recognised qualification equips you with the essential knowledge and skills needed to excel in the field.
The curriculum covers topics, including:
1. Legal and ethical aspects of security work
2. Communication skills for security professionals
3. Risk assessment and management
4. Effective patrolling and crowd control techniques
5. Providing first aid
6. Occupational health and safety
Chapter 3: Training and Assessment
The training and assessment for the CPP20218 Certificate II in Security Operations are designed to prepare you thoroughly for your future role as a security officer. It includes a combination of theoretical and practical training. You will learn about security laws and regulations, conflict resolution, and even first aid. You will also get hands-on experience in real-life security scenarios.
At SITS College, experienced instructors and industry experts will guide you through your training, ensuring you are well-prepared to tackle the challenges of a security officer's day-to-day responsibilities.
Chapter 4: Career Opportunities
With your CPP20218 Certificate II in Security Operations from SITS College, you'll be equipped for a wide range of security officer roles. Some job roles which you can consider are:
1. Static Security Officer: Guarding fixed locations like shopping malls, office buildings, or construction sites.
2. Mobile Patrol Officer: Conducting security rounds and monitoring various sites.
3. Event Security Officer: Providing security at events, concerts, and sports gatherings.
4. Loss Prevention Officer: Preventing theft and vandalism within retail environments.
5. Crowd Controller: Managing crowds at venues and ensuring a safe and enjoyable experience.
6. Corporate Security Officer: Protecting businesses and their assets.
Chapter 6: Job Outlook and Earnings
A career in security can be financially rewarding. According to the Australian Government Job Outlook, security officers in Australia typically earn a median wage of around $1382* per week. As the demand for security professionals continues to grow, job prospects remain positive, making it an attractive career choice.
Chapter 7: Making a Difference
Beyond the financial rewards, a career in security offers something equally, if not more, valuable: the opportunity to make a real difference. Security officers play a vital role in maintaining safe and secure environments, and their actions can help prevent crime, ensure public safety, and save lives.
Conclusion
Becoming a security officer in Australia is an honourable and rewarding career choice, and obtaining the CPP20218 Certificate II in Security Operations from SITS College is your ticket to this dynamic field. This qualification equips you with the knowledge and skills you need to excel in a variety of security officer roles, from safeguarding businesses to ensuring the safety of large events.
If you're ready to embark on a career where you protect and serve your community, consider enrolling in the CPP20218 Certificate II in Security Operations at SITS College. Your future as a security officer awaits, and it begins with the right education and training.