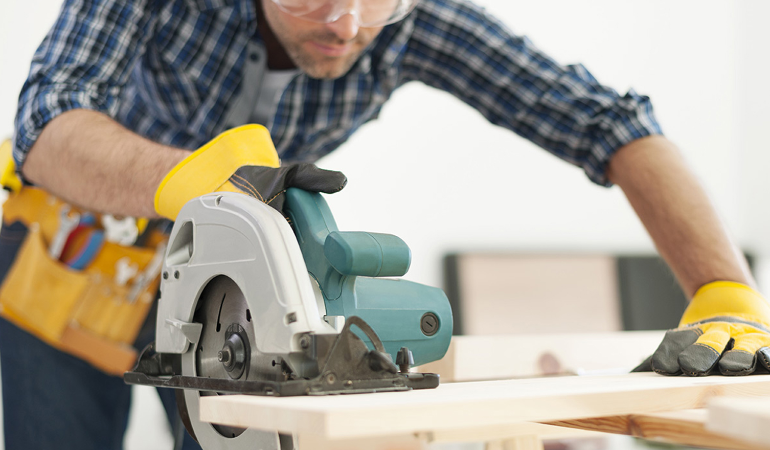 How to Become a Successful Carpenter in Australia?
Carpenters are a vital part of the building trades. Carpentry is a perfect career for those who enjoy building things with wood and working with their hands. In Australia, the demand for carpenters is always mounting due to our rising population. With the right qualifications and experience at hand, you can find work across a range of exciting fields. They mostly work with wood, plywood, and other materials to construct, erect, install, renovate and repair structures and fixtures.
How to become a carpenter is a commonly asked question. Wondering how to kick-start your career as an accomplished carpenter in Australia? Here's everything you need to know about this exciting and rewarding profession. Let's read on.
Get Qualified
The primary step toward any career is gaining the right qualifications and formal training from a recognised Registered Training Organisation (RTO). Many institutes offer different types of educational courses and apprenticeships across Australia. You must finish your training at an RTO before being officially certified as a carpenter. Earning a Certificate III in Carpentry is the perfect way to launch your career in the building and construction industry, one of the largest sectors in Australia. This will help you move on the right track to achieve your career objectives.
Training Pathways
Carpentry is a highly skilled vocation and extensive training is essential. It isn't a skill that you can learn overnight. It is a diverse and specialised field that requires on-site study and training. To become a successful and qualified carpenter in Australia, you need to complete a well-suited traineeship successfully. This formal preparation is a blend of structured learning and hands-on employment training.
SITS College, a reputed RTO in Australia, offers CPC30220 Certificate III in Carpentry. Quality carpentry training is provided by our eminent faculty with years of industry experience. By keeping core training in education, our dedicated trainers remain focused on delivering current, relevant courses that meet the needs of our students and the industry. At SITS College, we're here to provide the highest quality of vocational education and training. This course will empower you with the fundamentals of carpentry, remodeling, restoration, construction equipment, ancient furniture restoration techniques, and more, equipping you with the skills, knowledge, and professional competencies to make you adept at all the aspects of carpentry. Our Certificate III in Carpentry is a fusion of theoretical classes, interactive sessions, project presentations, group project works, and work placements.
Learn the Skills for Success
Ascertain the specialised skills and strengths of a carpenter that will help you succeed with tasks you'll need to do. Studying Certificate III in Carpentry will upgrade your carpentry skills and knowledge which are the most sought-after by employers in Australia now. A few to name are resilience, time management, an optimistic attitude, teamwork, being good with your hands, having good attention to detail, decent math skills, good communication skills, physical fitness, and the ability to use different tools effectively. Does this sound like you?
Work Experience
As part of your Certificate III Carpentry course at SITS College, you'll need to complete a work placement. We empower our students to get practical job experience, build a framework of connections for themselves and gain immediate employment after study. Once you've finished your work placement, you become a professional carpenter in Australia. Sounds exciting?
Explore your job outcomes
With respect to their adaptability, carpenters are able to obtain employment in about every sector of construction. With a Certificate III in Carpentry, you'll be competent to fit into varied roles as a Framework carpenter, Residential carpenter, and Commercial carpenter. Ready to become a chippy of your choice?
Start working as a carpenter
Finally, it's time to find a suitable job that involves carpentry work. It's better to first get accustomed to the trade. Also, you can create your own carpentry business or any carpentry projects that you like. After completing this course successfully, you'll be able to work both in commercial and residential applications effectively.
To Sum Up
The Certificate III in Carpentry is the elementary step for ambitious carpenters seeking to set their foot in the building and construction industry in Australia. Certainly, carpentry is a renowned profession and essential trade for human life. Skilled and competent carpenters are a blessing to society. Did you know? In Australia, carpenters form the largest single group of skilled workers. Do you think you got the right profile to go after a career in carpentry? Let SITS College make you competent for the real world! Gear up to become an exceptionally sought-after carpenter when you embrace Certificate III in Carpentry. Dreams don't work unless you do!