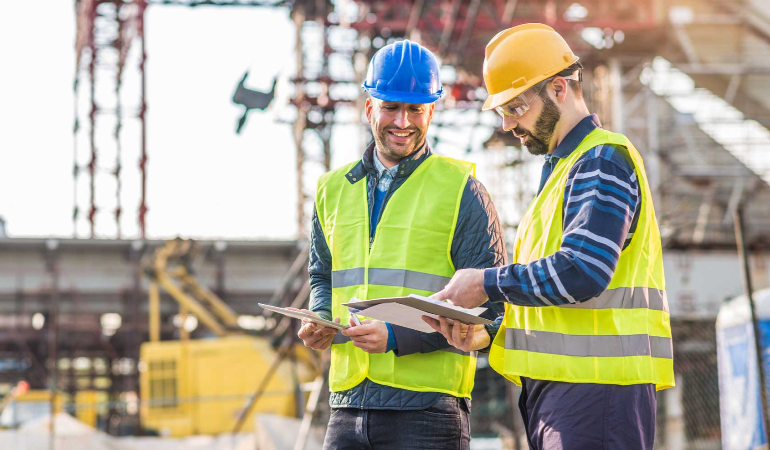 How to Get an Advanced Diploma of Civil Construction and Design from SITS College?
A career in building and construction is challenging, exciting, and productive as well. It's a large, dynamic, and diversified sector in Australia that employs millions of people from all around the world year on year. Due to its extensive domain, there has always been a surge in qualified and skilled construction workers in Australia. Are you contemplating a course in civil construction but aren't sure of its requirements and process? Or maybe you're confused about getting on track with your chosen career path. Let's browse through all the information below.
Civil construction workers are indispensable to society and apprenticeships or traineeships are the pathway to entering this domain. To set foot in the construction industry, you'll have to be well-versed with the skills, knowledge, and experience employers seek from you. With the right qualifications and formal training from a Registered Training Organisation (RTO), you'll be competent to work in this booming sector.
A civil construction worker's job role is among the most renowned and in-demand professions for Australians who wish to commence a career in construction. Qualifications in construction, particularly the Advanced Diploma of Civil Construction and Design are a popular choice among tradies seeking to upskill, reskill or reboot their career. Are you geared to make a future in building design? Do you aspire to build a career that can help you generate a sturdy income? If Civil construction designs inspire you then studying the Advanced Diploma of Civil Construction and Design is the right choice.
The Course: RII60520 Advanced Diploma of Civil Construction and Design
If you're an aspiring or working tradesperson, construction qualifications lay the foundation for your success. Along with the right training, pertinent experience, a good work ethic, and a propitious attitude- you'll have bountiful opportunities to rise in your career.
Gain insights into the construction industry with the RII60520 Advanced Diploma of Civil Construction and Design offered by SITS College, a reputed training provider in Australia trusted by thousands of students.
Enrolment
Study at SITS College where you'll be provided with exceptional learning with great emphasis on the practical and technical skills to work with civil engineers on the design and construction of infrastructure projects. Student-centric learning at SITS College incorporates an updated and comprehensive course curriculum designed and delivered by experts with modern state-of-the-art facilities at our campuses located in Queensland. High-quality training at SITS College embraces lectures, seminars, studios, workshops, presentations, group discussions, and simulated work environments. Throughout this vocational course, you'll learn the skills required for the design of complex projects to ensure the implementation of the client site requirements, as well as acquire the technical know-how to initiate solutions to problems or management requirements.
Advanced Diploma of Civil Construction and Design at SITS College comprises 12 units of competency you need to complete in 2 years. Through Recognition of Prior Learning (RPL), students can apply for recognition of their chosen qualification by providing evidence of their previous training, employment experience, or other life skills that meet qualification requirements. SITS College requires students to complete a customised Language, Literacy and Numeracy (LLN) assessment. This is done to spot any support individual learners need before their enrolment.
Gain Valuable Experience Through Hands-On Learning
At SITS College, learning isn't restricted to the walls of a classroom. Our students get opportunities to test their knowledge in practical applications. Various structured activities, site visits, and workshops are incorporated to provide an opportunity for our students to explore and gain insights into the real world of building design. This sector is constantly evolving; hence these additional resources give our students a major advantage in the workplace. You'll be required to perform the tasks of a civil construction worker during your work placement. This is the part of our Advanced Diploma of Civil Construction and Design course that makes our graduates job-ready as soon as they finish their studies.
Career Outcomes
Our graduates step into a myriad of job roles as Civil Engineering Design Draftspersons, Road Design Draftsperson, Civil Construction Supervisors, Civil Design Draftsperson, Civil Engineering Draftsperson, Civil Engineering Technician, Road Design Draftsperson, Sewage Reticulation Drafting Officer, Site Manager, Estimator, Contract Administrator and more. Are you ready to become one?
Cities, towns, and countries around the world need civil engineers to keep development in order. You can work for various government agencies, private developers, or even non-profit organisations all across Australia.
Study with SITS College
Steered towards providing skilled civil construction workers to the industry, SITS College has made innovation a part of its curriculum successfully backed by an industry-pro approach, hands-on learning opportunities, expert interaction, compulsory practical placements, and vigorous innovation culture. Interested in designing residential and commercial buildings with us? Get the valuable mentorship you need to be a job-ready designer. Just sign up for the Advanced Diploma of Civil Construction and Design.