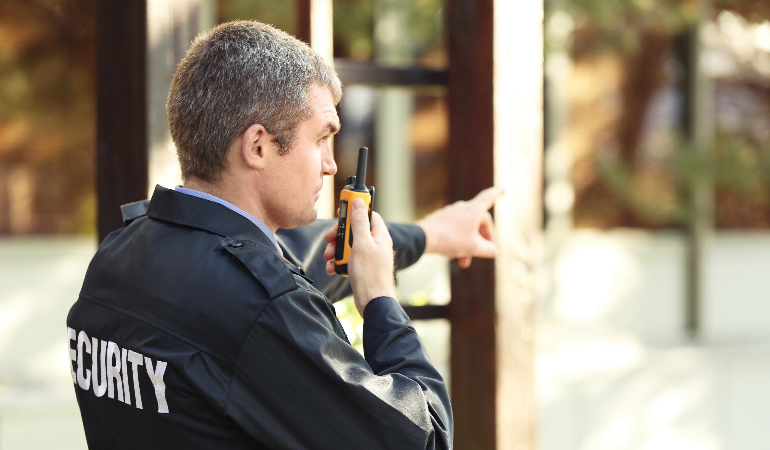 Scope Of Security Domain In Australia
The security industry is omnipresent in everyday life and is in a state of rapid growth. There will be obvious changes in the way security will be carried out in the foreseeable future but this is one profession that is going to stick around. We need security more than ever to shield assets, people and property. Security in Australia is a booming industry. Let's dive into some facts now! The estimated annual revenue generated by the Australian private security industry is approximately 11 billion dollars*. The industry employs over 180,000 people including over 153,000 licensed security professionals which makes this industry significantly larger than both the Australian police force and defence forces. Findings from the Australian Security Industry Association Ltd (ASIAL) Security Licensing Report 2021 show an increase of almost 4% in the number of licensed security personnel in the past 12 months. Jurisdictions experiencing growth in licence numbers included the ACT, NSW, Northern Territory, Tasmania and West Australia. Analysis is forecasting a 3% annual growth in the industry between now and 2028 and that means an extended number of security guards, private investigators and security experts.
According to Australian Job Outlook, it is estimated that the security industry is worth over $8.5 billion, comprising $4.5 billion in manpower. Job Outlook further reveals that the roles in this domain have a sturdy future growth, especially with the increase in electronic surveillance and monitoring and cash-in-transit. The need for security is rising every day, be it any organisation, institution or for domestic purposes, so by becoming a security guard, you're making yourself employable in a whole variety of firms across multiple industries in Australia.
The ASIAL Report predicted a move to service-based business models in the security industry. It will be all about client relationships with a focus on both fostering trust and tailoring services to the individual business in the future of security for Australians. According to ASIAL, there has been a widespread uptake of security services around the world both in the private and government sectors. Sounds interesting? But, how do you start?
QUALIFICATION
CPP20218 Certificate II in Security Operations is the course you should undertake to lay the groundwork for your career in this domain. SITS College, a leading training provider in the industry offers this nationally recognised qualification. Security training at SITS College is a combination of theoretical and practical sessions- such as role plays and simulation learning- to effectively teach and train you in the responsibilities of a security guard. Successful completion of this course enables students to obtain a security licence. This CPP20218 Certificate II in Security Operations will qualify you for further advanced security courses.
GREAT EXPOSURE
Being a security guard can win different kinds of jobs depending on the company and the situation. Some posts are stationary whereas others need to be on patrol. Security guards often work autonomously. Isn't that appealing? In addition to crisis training, getting experience dealing with all kinds of situations makes you a better recruit for life challenges in general.
STABLE JOBS
Security jobs are challenging, fulfilling and flexible. In Australia, job roles in the security domain have very promising growth. Amongst all other professions that appeal to the youth, this career is indeed the one that ensures the most guarantee to its aspirants. According to the Australian Government's Job Outlook Service, security skills are in demand with employers finding it hard to fill vacancies for qualified security officers. Over 170,000 personnel are employed annually. Security guard rules in Australia but typically advertised between $50,000** and $60,000 in the last 3 months.
MULTIPLE CAREER OPTIONS
Given their versatility, security officers can find secured employment in just about every sector of security in Australia. The security industry runs 24 hours/7 days a week where you get to work at exciting and diverse locations like aviation, casinos, hotels, nightclubs, institutions, major events, guarding and monitoring. As a graduate of CPP20218 Certificate II in Security Operations, a score of career opportunities that you may progress into include Security Officer, Crowd Controller and Unarmed Guard. Moreover, training providers across Australia using their strong network connections enable you to locate work through placements. If you harbour ambitions to maneuver into a service industry like police or defence forces, security work will be regarded by your future employers.
REWARDING EXPERIENCE
The job of a security guard though challenging comes with plentiful rewards too. You'll be able to benefit from the many perks a career in security has to offer. Employment opportunities within the security industry are quite varied and offer wide-ranging opportunities. From operating in sporting events to more traditional security officer roles, a career in security is certainly exciting and rewarding. Whether or not you would like to figure out full-time, casual, part-time, weekends or shifts, security is the sole sector that offers you this flexibility. Isn't that appealing?
We hope this article will be fruitful for you to embark on a new and thrilling career adventure in the field of security.
Join SITS College to build a safe and secure Australia.