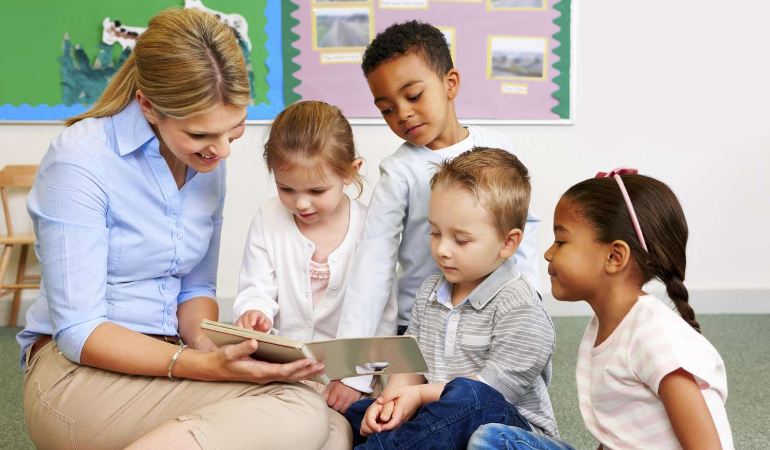 What Qualification Do You Need To Be A Support Aide Worker?
Teachers contribute more than just educating students. They prepare them for life- developing communication skills, self-discipline, and respect for themselves, their peers, and mankind. Teaching is a profession that creates all other professions! It indeed gives one the power to mould the minds of children and turn them into responsible adults. Are you geared to support the future generation by providing aid in the classroom? Do you like interacting with children and have a strong desire to teach? Or do you want a job that will make a difference in many lives in a creative and engaging learning environment? A support aide worker or teacher's aide position is one of the foremost desired and valued careers for Australians who want to lead a career in education. They are a valuable asset in the education of young people. Right from providing enormous aid to the teacher to guiding student development, they are instrumental in the education of our future generation. A teacher's aide assists classroom teachers with non-teaching duties- prepping and creating resources and teaching materials and performing basic administrative classroom tasks. It's a worthy and extremely appreciated role, critical to the Australian education system.
Are you looking for ways into the education industry, the course, and its training? Education Support qualifications prepare you to indulge right into a full-time position as a teacher's aide, with children in a learning and developmental environment. If you're keen to work as a teacher's aide, all you need is to complete a Certificate IV in Education Support, a pathway for you to initiate a career in the education industry in Australia. If you're kind, sensitive and patient with kids, becoming an education support worker is the right career move for you. Curious to know how to go about it? Well, let's browse through the information below.
QUALIFICATION
If you like interacting with children and want a job that will affect many lives in a creative and engaging learning environment, then qualifying as an education support worker is apt for you. The CHC40221 Certificate IV in School-Based Education Support is offered by SITS College a renowned training provider in Australia. Our eminent faculty with a wealth of industry expertise, through an industry-oriented curriculum and practical learning, will help you master the required teaching strategies, behaviour management techniques, support ways for students with disabilities and disorders, and ways to assist or support the teacher with operational and logistical tasks in and out of the classroom. At SITS College you'll get a chance to be mentored by expert teachers, and passionate researchers with strong industry connections. Quality training at SITS College will enable you to learn advanced concepts like planning, organising and delivering group-based learning.
You'll gain hands-on experience through a practical placement designed to enhance your learning and employability. Work-induced learning at SITS College will help you gain real-world experiences where you can apply your theoretical knowledge to practice. Through our industry networks, you'll get an opportunity to be exposed to a broader professional network. Earn this nationally recognised qualification to be employable in a range of education settings, including public, independent, and private schools (primary, secondary, or special needs) as well as community education environments all across Australia. Certificate IV in School-Based Education Support is the greatest investment in knowledge which will give you a competitive edge for gaining employment in a range of education support roles as a Teacher's Aide, Education Support Worker and Education Assistant. It helps you to gain the skills and confidence to provide support in classrooms, supporting students with empathy and a career that can make a real difference in their lives as well as facilitate them reach their full potential.
CAREER OUTLOOK
The education industry in Australia employs hundreds of educators and teachers and is one of the most exciting and dynamic sectors to work in where you stand a better chance of career progression with the right qualifications at hand. The future growth of the education industry is very optimistic and strong, meaning a lot of new jobs in the next few years. The projected job growth is expected to be 14.6%* in the next five years. The most common annual salary for a teacher's aide in Australia is between $ 55,000 and $65,000*. According to Job Outlook, education aides in Australia make up an employment size of 99,100 workers in 2020, and this is likely to reach 113,600 by 2025. Isn't that incredible?
The opportunity to learn is a right, but the opportunity to teach is a privilege! Turn your passion for working with children into a fun, fulfilling, and rewarding career right away with a Certificate IV in School-Based Education Support from SITS College. In no time, you can be in the classroom capable of inspiring minds and changing the lives of students, enabling them to become global changemakers of tomorrow.